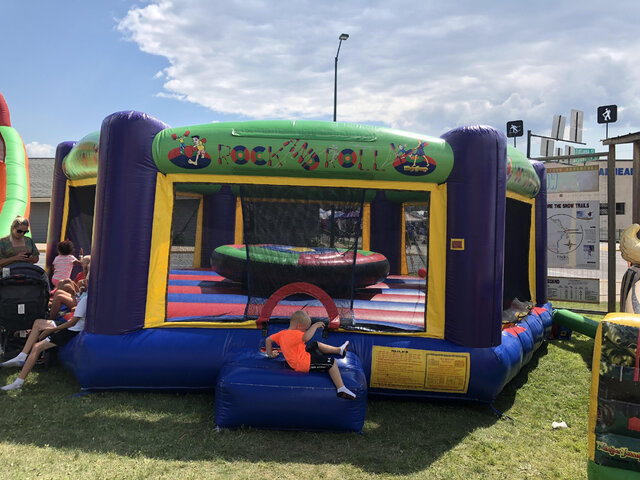 Rock-n-Roll Joust Pit
The Rock N Roll inflatable is a fun interactive game for all ages. Participants climb onto the raised center rocking pedestal for a jousting match We provide large foam boxing gloves and pugil sticks and you battle to see who is the King of the pedestal.
This inflatable jousting game is a great addition to any Party Rental or outdoor event and kids love to just jump into the large bouncing area.
Dimensions: 22' long, 24' wide, 9' tall

I offer a Friday pick-up and drop-off on Sunday morning. I am very flexible on that return time, and if I do not need it back for another rental, I allow for a drop anytime Sunday or possibility Monday. I try and give longer rentals if possible at no extra cost so we can give your kids as much time as possible to enjoy the inflatable. I try to be as flexible as possible to make it convenient for you and your schedule when returning the inflatable. Delivery is an option but in most cases, it will be about a $100 extra charge. Please text Darin at 612-743-6418 to get a quote on delivery and availability.