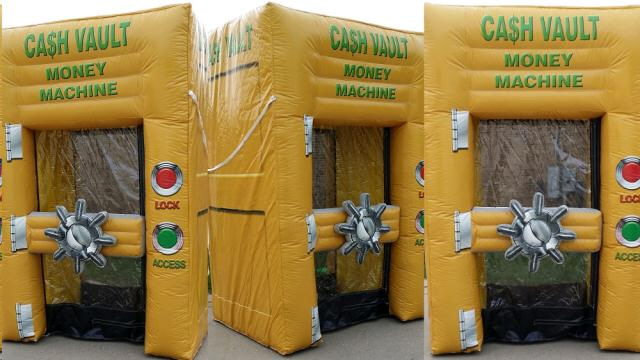 Cash Grab/Prize Tornado
This Cash Grab Machine/ Prize Tornado is great for any party or event that you need to entertain a group of kids or adults. You can make your own special play money for your event, or we have some fake money you can use. You can also use tickets or even small balloons that you write your prizes or numbers on.
Make it really entertaining and throw in real money and turn it into the Cash Tornado.
This is great for any birthday party, event, expo, restaurants or bar, and customer appreciation promotions.
This rents for $200 a day or barter for cash and gift certificates to your business. I am very negotiable if you would like a longer rental.