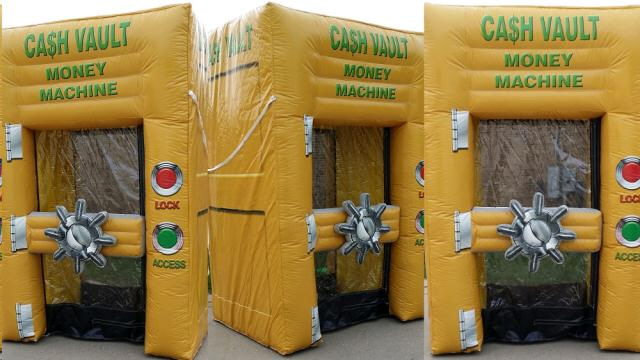 Cash Grab/Prize Tornado
This Cash Grab Machine/ Prize Tornado is great for any party or event that you need to entertain a group of kids or adults. You can make your own special play money for your event, or we have some fake money you can use. You can also use tickets or even small balloons that you write your prizes or numbers on.
Make it really entertaining and throw in real money and turn it into the Cash Tornado.
This is great for any birthday party, event, expo, restaurants or bar, and customer appreciation promotions.
This rents for $200 a day or barter for cash and gift certificates to your business. I am very negotiable if you would like a longer rental.
Most of our pricing does not include delivery. Pick-up is located at our Eagan/Inver Grove warehouse. If you need delivery please text 612-743-6418 to arrange this. If possible we will try to deliver a day before your party date. This is dependent on if the unit is not rented, weather permits, and we have the staff to deliver a day before. If we are not able to deliver the day before, we will deliver an hour or 2 in advance of the start time of your event.
We sometimes can allow for a Friday pick-up for Saturday parties and drop-off on Sunday morning by 10 am. If that unit is not rented, I am very flexible on whenever works best for you to return the inflatable Sunday or potentially Monday. I always try to allow for a nice long weekend rental if possible, but it is required that you bring it back clean and dry.
We are also always looking for motivated men and women to join our team and help with sales and marketing, and possibly help with setting up events with our photo booths or the inflatables