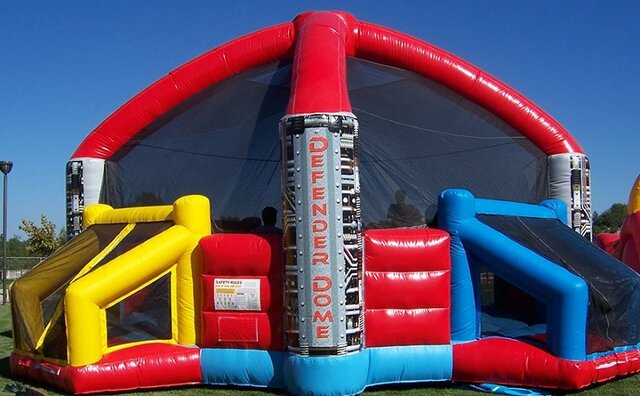 Defender Dome
Four players face off against each other on an angled surface while each person tries to defend their goal against other the other players that are trying to score. This unit can also double as a bouncer for up to 6 patrons when not being used for dodgeball.
With this unit, delivery and setup are included.
We are also always looking for motivated men and women to join our team and help with sales and marketing, and possibly help with setting up events with our photo booths or the inflatables.