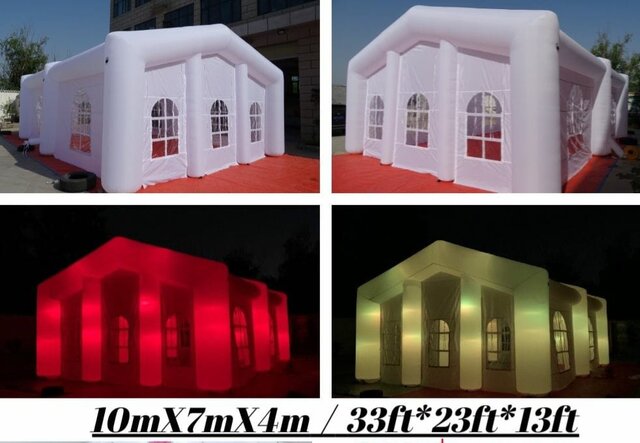 LED Inflatable Tent
This LED inflatable tent is 33ftx23ftx13ft and will be the perfect tent for your graduation, backyard party, or even your wedding. They come with a silver tarp lining for the floor. We will install and set up the tent for you. There may be a delivery fee based on your location.
If you need a larger space for your event or party. We are able to remove the sidewalls and set two tents side by side to make a large 66x46 space for your guests. We can rent 2 tents for $600.
At night time you can turn on the LED lighting and light up the entire tent.
Please see a video of the LED tents here.
https://www.youtube.com/watch?v=LTAQ09hyyKE