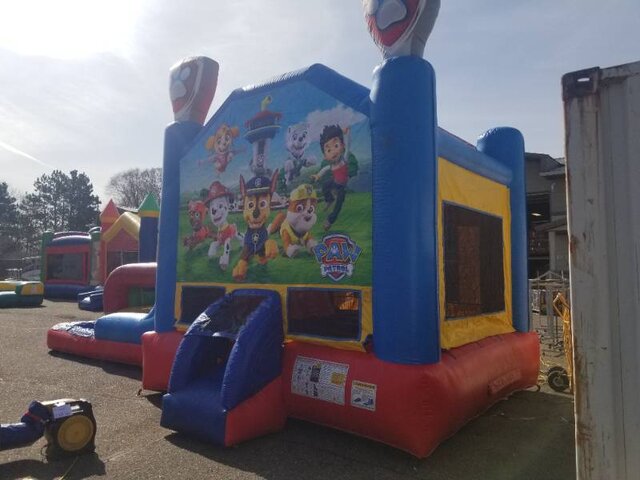 Paw Patrol Bounce House Wet/Dry with Pool
This is a cute Paw Patrol Themed bounce house that can be used wet or dry. It has a pool you can fill with water or ball crawl balls or a mat.
It measures 15x28.
We also have commercial-grade Costumes for rent. We have Sky, Marshall, and Chase. I rent them for $40 a piece or $100 for all three. You can pick them up the day before the party and drop off the following day. Surprise your little ones by coming into the house as their favorite Paw Patrol.
If you would like my staff to come and take photos, have a dance party, and play some games it is $300 for the 1st hour to have all three Paw Patrol come by and $200 for each additional hour.